Project Management Skills, LLC Exam Prep for PMP® / CAPM® Certification
Project Management Skills, LLC is a leading provider of project management training that effectively prepares business professionals for the PMP® / CAPM® certification exams.  Our 4-day Boot Camps are expertly presented to optimize learning and to help you achieve your certification goals.
We are distinguished by our training approach and the quality of our instruction.  Our Boot Camps deliver training in a face-to-face classroom setting with lively, upbeat presentations.  We enhance skills development through engaging discussions, exercises, and small group activities.  Module quizzes, resource reviews, and mock exams boost preparation and promote exam success.
We Care About Your Success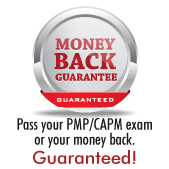 Our Boot Camps are designed to help professionals such as you join the elite ranks of PMI® certified Project Managers.  Our proven training approach will help you:
•  Strengthen your project management skills
•  Master the tools of the trade
•  Learn the best practices
•  Acquire tips and techniques to promote your success!
We provide all the information you need to be fully prepared for the certification exam.  We even help with the exam application.
Our goal is to count you among the long list of PMP® / CAPM® certified PMs who have benefited from our instruction.  It is truly gratifying to contribute to the development of professionals who are confidently leading projects to profitable outcomes!